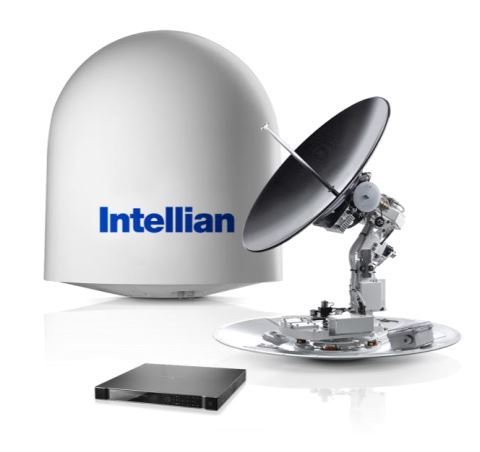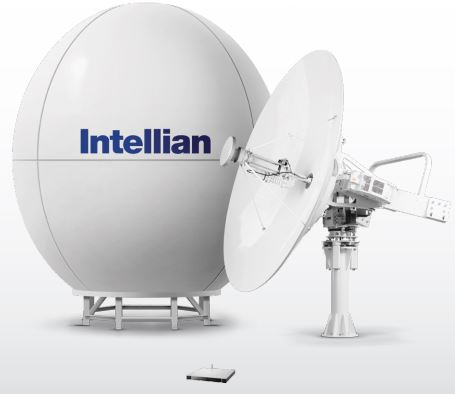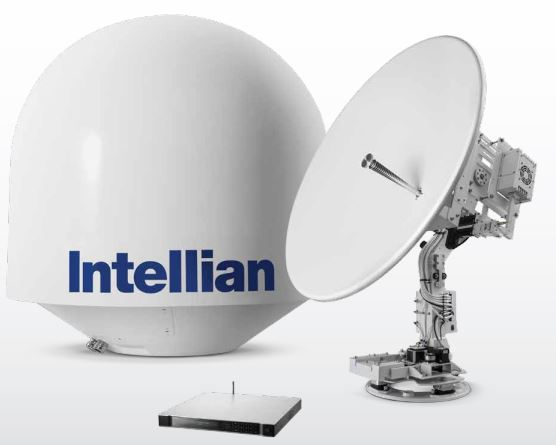 The INTELLIAN series are Ku-band maritime stabilized antenna, with reflectors from 1m, 1.3m and 2.4m respectively v100, v130, v240.
All models are fully integrated with ABS (Automatic Beam Switching) function with leading service providers who use the embedded Open AMIP protocol of the iDirect, Hughes, Comtech, SatLink and more.
Their high-gain reflector and tuned radome ensure service quality available when configured for C or Ku band operation. In addition, they support low elevation angle (-20°) capability to guarantee reliable connection at high latitude.
• Seamless end-to-end solution to offer hassle-free installation, operation, and maintenance.
• Graphic-based antenna remote control program.
• Development Kit allowing the NOC to integrate antenna monitoring and control into its existing network management.
V100 specific feature
The v100 offers a conversion kit to enable a smooth upgrade path from Ku to Ka service.
The v100 is available in 3 models that support 4W, 8W, and 16W BUC sizes. All models are built with Co-pol and Cross-pol feed and come equipped with Intellian's Global PLL LNB as standard.
V130 specific feature
Intellian's new generation Gyro-free satellite search function enables the v130G to acquire and lock onto the satellite without requiring a separate input from the ship's gyro-compass.
V240 specific feature
Featuring patented technology available only on select Intellian models, the v240C allows you to automatically switch between linear and circular c-band polarization auto-adjusting itself to receive the desired signal.