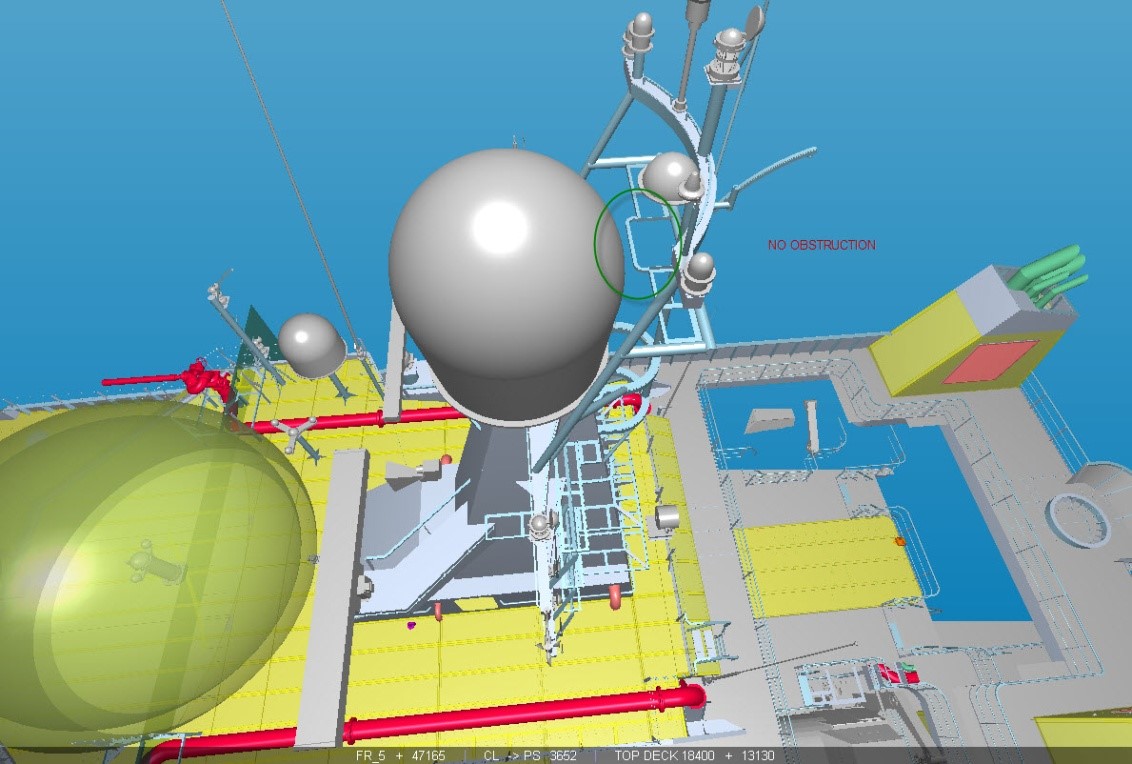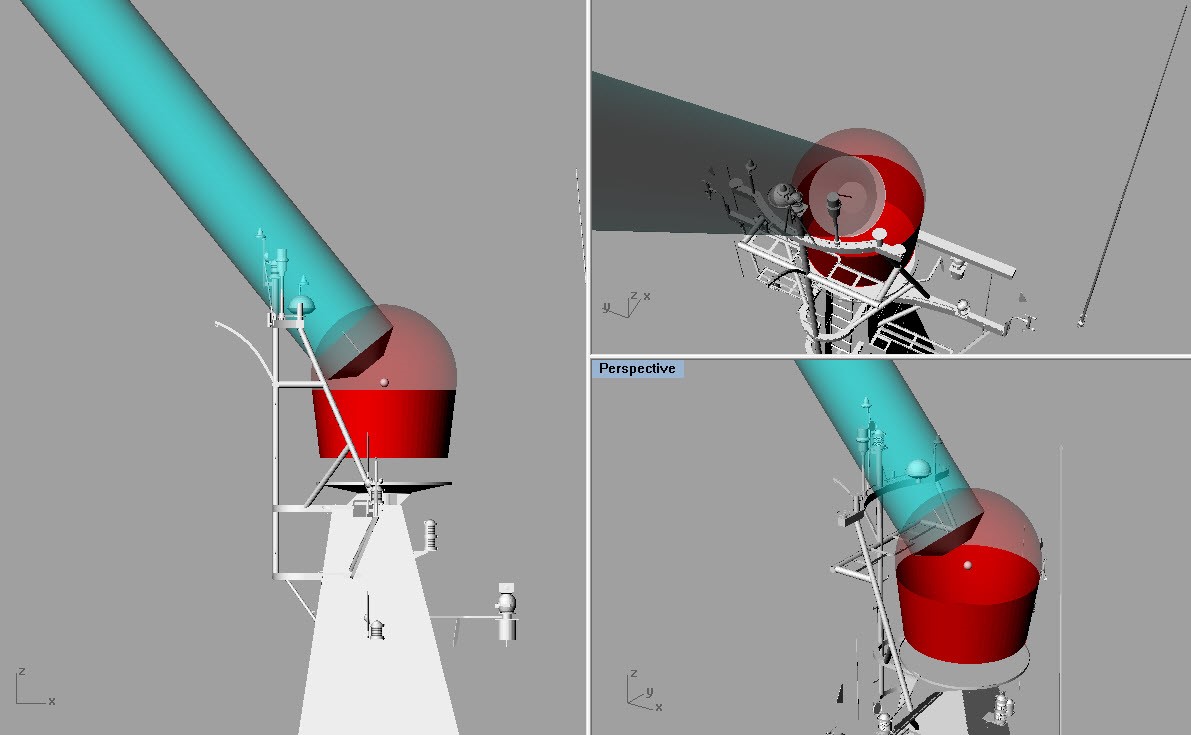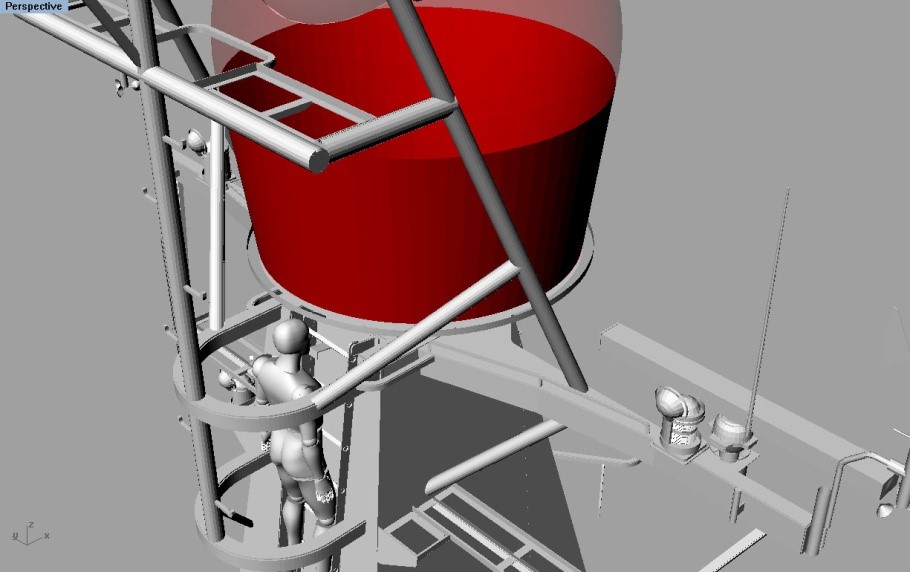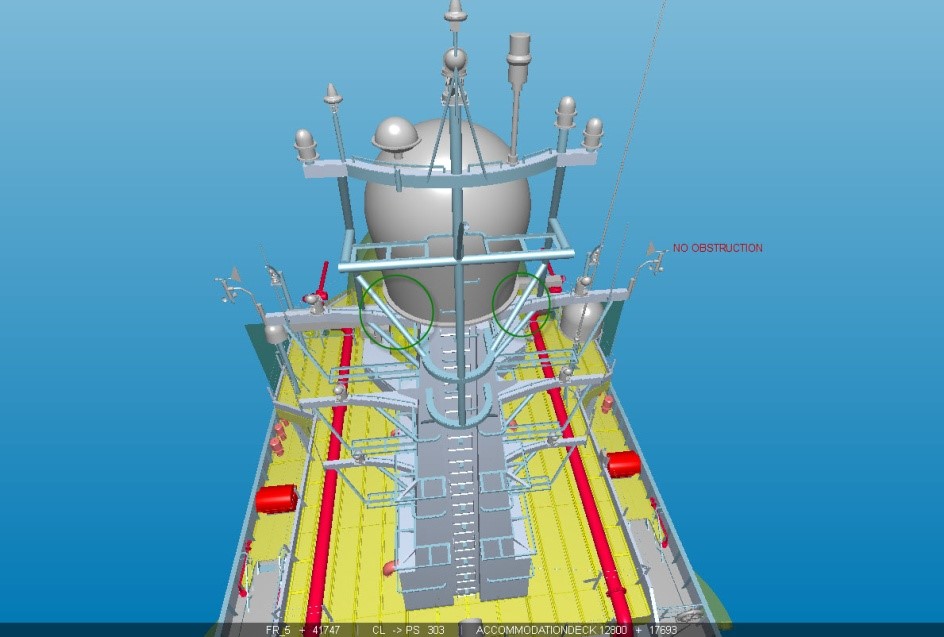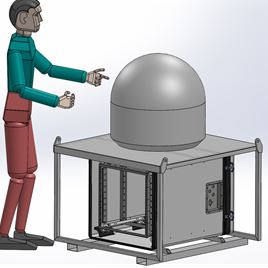 The creativity of LCDC is regularly requested to propose an offer of functionalities or systems adapted exactly at the request of the end-users to enter their particular financial or technical requirements.
The systems provided in that way use only open source software, industrial components that minimize, when possible, all particular fabrication and allows the client to reproduce them independently (plans, and sources of computing codes are supplied).
Some examples (downloads):
Maritime VSAT: protection against radio environment.
The localization of the marine VSAT station must in an optimized way:
Allow the greatest possible Azimuth angle to the satellite without obstruction.
Accept the very close environment and not auto-interfere with the other radiocommunication systems such as : radars, VHF radios, UHF, HF power emitters, aeronautical beacons, weather stations, Inmarsat B, C stations …
It is in majority a particular exercise.
Implementation of a patroller system (Isolated worker):
The agent is localized within a 1 meter area while patrolling in a multi storey building. More than 4000 RFID tags distributed on the 7000 m2 carpark serve as sensors.
The RFID receiver is placed in a TETRA portable: creation of a IC.
Possibility for passive security, the security agent crossing a visitor wearing a RFID can know without asking the name, motive of the visit, etc. and can then validate passively if the presence in this place is authorized.
Etc.
Transportable marine VSAT station:
An autonomous unit on skid that allows a fast installation on a vessel.
Protection against lightning:
The protection against electric shocks due to lightning is a very complex subject.
The chosen protection system is often a tailored solution.