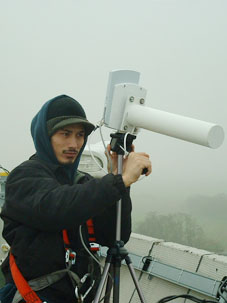 LCDC Telecoms conduct feasibility studies and design turnkey radio systems using the following technologies:
HF, for long distance communications, voice and data (fax, email, files).

VHF-FM terrestrial.
VHF-FM marine.
VHF-AM aeronautical.

UHF-FM.
Trunking radio system, regional and national from 1 to 960 sites for voice and data mobile communications.
Cellular telephony system using analog technology (FDMA) or digital (TDMA, CDMA), GSM900, GSM1800.
Point to point links (LOS : Line Of Sight) providing telephones communications and LAN/WAN connections between sites from the same geographical zone.
3RP Radio communications system, Fly away, fast deployment systems and easy utilisation for maintenance and repair team during crisis period.
Mobile fleet management by tracking a vehicle's position and providing the ability to transmit its technical data to a central site.
Rural telephony 1, 2 and 6 channel radiotelephone systems operating in the frequency range between 68 and 512 MHz.
LCDC SA is the Exicom authorised products dealer in France and all French speaking territories.